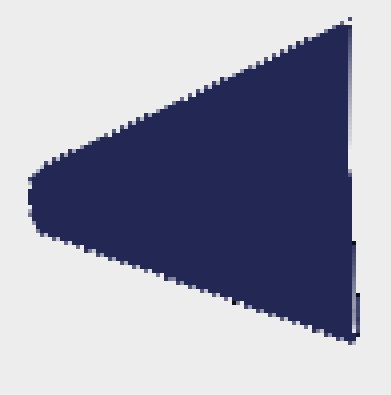 UTREE News
Results of the 2014 Leonhard Center Speaking Contest
Posted: September 22, 2014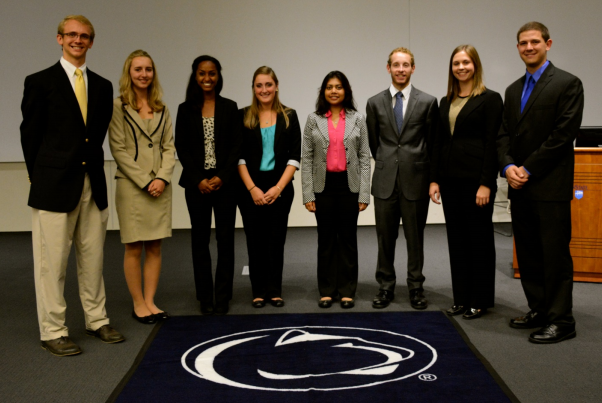 The 2014 Contest Finalists
On September 10th, 2014 Utree held the finals of the Leonhard Center Speaking Contest in 22 BBH. All of the eight speakers did a wonderful job giving their technical presentations to a full audience of fellow engineers.
Amel Awadelkarim, Junior, Engineering Science
Kristen Donmoyer, Junior, Industrial Engineering
William Ferrell, Junior, Material Science
Jen Kearney, Senior, Civil Engineering
Alex Micchelli, Senior, Biomedical Engineering
Greg Schnur, Junior, Mechanical Engineering
Mehrin Selimgir, Sophomore, Chemical Engineering
Kate Waskiw, Sophomore, Industrial Engineering
We are excited to announce that our judges awarded Amel Awadelkarim 1st place for her talk on The Application of Robotics and Additive Manufacturing in Construction. 2nd place was awarded to Kate Waskiw for her excellent research on Moringa Seed Water Filtration. The two People's Choice Awards were given to the two presentations that received the most votes from the audience. From the first half of the contest our winner was Jen Kearney and her inspiring talk on Combating Rural Isolation in Panama: One Bridge at a Time. The winner from the second half was Kristen Donmoyer's moving talk on Tamoxifen as a Way to Prevent Cancer.
A special thank you to all of you that attended the contest! The speakers appreciated your support and we hope you found the event interesting and informative!