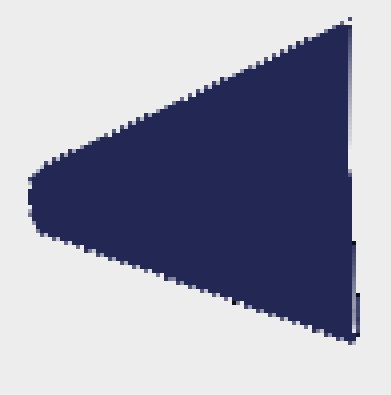 UTREE News
Utree students teach slide design workshop at UMass Medical School
Posted: August 9, 2013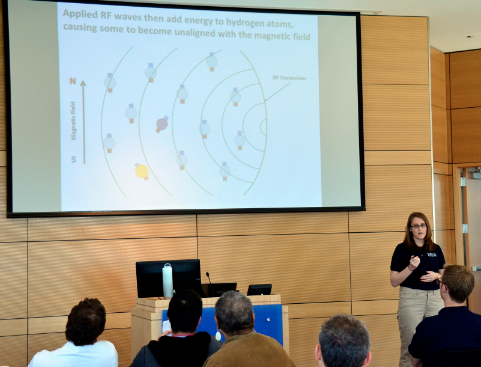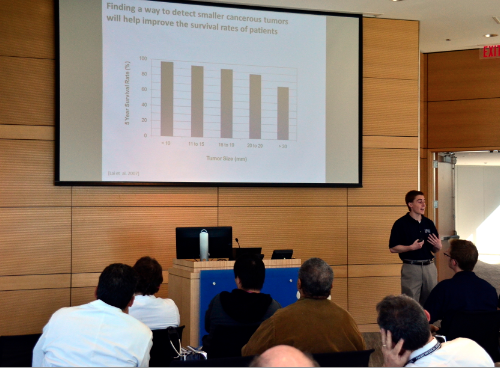 Utree student Shannon Aippersbach presenting a slide about magnetic resonance imaging.
Utree student Mike Houser presenting a slide about the effect of detected tumor size versus survival rate for breast cancer patients.
On May 6, 2013, six Utree students taught a workshop on the design of presentation slides to research faculty, post-docs, and graduate students at the University of Massachusetts Medical School in Worcester. Teaching the workshop were Shannon Aippersbach, Mike Houser, Liz Kimble, Gina Sansoni, Jacob Snyder, and Carly Wackerman. Also helping teaching the workshop was Michael Alley, the faculty advisor of Utree.
The workshop consisted of a formal presentation in the morning followed by individual consultations in the afternoon. More than 50 administrators, faculty, research associates and post-docs, and graduate students attended the formal training, and about 25 participated in the consultation. To have the workshop resonate with the audience, the Utree team tried to present examples from medicine. Given the expertise of the audience, that strategy proved to be a challenge.