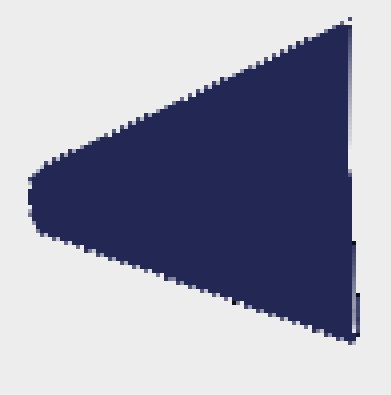 UTREE News
Utree students teach presentations workshop to graduate students at Northeastern University
Posted: August 9, 2013

Utree team for presentations workshop at Northeastern University (L to R): Jacob Snyder, Mike Houser, Carly Wackerman, Gina Sansoni, Liz Kimble, and Shannon Aippersbach.
On May 7-8, 2013, six Utree students taught a workshop on research presentations to engineering graduate students at Northeastern University in Boston. In the workshop, graduating seniors Mike Houser, Gina Sansoni, Jacob Snyder, and Carly Wackerman gave their final Utree presentations. Also helping to teach the workshop, which focused on research presentations, were Utree faculty advisor Michael Alley and Utree students Shannon Aippersbach and Liz Kimble.
The workshop began on the evening of May 7 with a 2-hour presentation about rethinking slide design. On May 8, the workshop concluded with Utree students holding individual consultations with graduate students on their research presentations. Those consultations were followed with Utree giving a 1-hour lecture on advanced slide design. About 40 Northeastern graduate students from all disciplines of engineering attended the workshop, which was very well received.
Before and after the workshop, the students toured Boston. On one excursion, they walked the Freedom Trail and visited the Holocaust Memorial. On another, they received a tour of MIT from Penn State alumnus Nate Michaluk, who is seeking a graduate degree in mechanical engineering.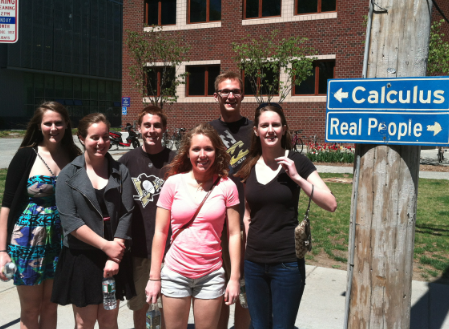 UTREE students on the Freedom Trail
Utree team on MIT campus (l to r): Shannon Aippersbach, Liz Kimble, Mike Houser, Carly Wackerman, Jake Snyder, Gina Sansoni.
Just two days before leaving on this trip, Carly, Gina, Jacob, and Mike had received their diplomas in Penn State's College of Engineering graduation ceremony. Carly received her B.S. in Biological Engineering, Gina received hers in Civil Engineering, and Jake and Mike received theirs in Mechanical Engineering.